Cleanse
Moisturise
Exfoliate
How It Works
Simply apply the balm, massage in and wash away a long day.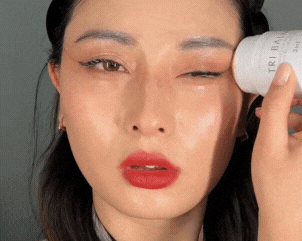 Make-Up Remover
There's nothing better than removing your make-up after a long day. Use the balm as a remover by simply applying and massaging into the skin before washing off with warm water.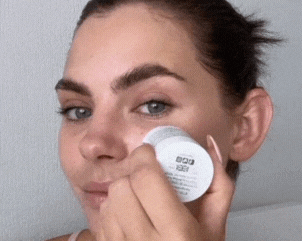 Our Favourite
Simply use a light application of the balm morning and night straight from the stick. Leave it on the skin and allow it to work its restorative magic whilst you continue with your busy day.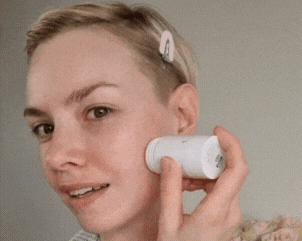 The Mask
Needing a little extra attention today? Generously apply the balm all over and let it soak in whilst you relax. Wash off the mask after 20 mins and enjoy supple, restored skin with minimal time or effort.
SEE FOR YOURSELF
Meet Our 3-in-1 Tri-Balm
Crafted from natural, active ingredients that deliver multiple benefits and transformative skin results.
What Our Customers Are Saying About Tri-Balm
400+ 5 Star Reviews and counting...
"Since my partner bought me one years ago as he didn't know what else to buy a woman that has all the possible face products, i'm obsessed with it. This product is magic."
Paula
Verified Buyer
"It leaves my 60 year old, dehydrated skin clean, refreshed. I love it. This removes all traces of make-up, including the most stubborn mascara, gently and yet thoroughly."
Sue W
Verified Buyer
"This is my favourite skin care product and the only thing I use on my skin. I've been using it daily and continuously receive compliments on how healthy and glowing my skin looks."
Marie E
Verified Buyer
"I really love this product. It's easy to use as a facial cleanser/wash or as a 'mask'. it feels gentle and enriching at the same time."
Bridget W
Verified Buyer
"Love it ! It's so easy to use and saves me carrying around loads of bottles of skincare items . Gives a lovely soft foam when washing my face and mixed with water and leaves my skin feeling very soft afterwards due to the balm effects . I try to be minimalist in my life so this regime really suits me."
Louise E
Verified Buyer
"I first purchased Tri-Balm whilst on an Easy Jet flight approximately 3 years ago, I wasn't sure what to expect but I love this product. It's been part of my daily cleansing routine ever since, I find it leaves my skin feeling clean and fresh and so soft. Highly recommended"
Debbie B
Verified Buyer
"Perfect product, perfect skin! I have ditched all my other cleansers, toners and mpisturisers. This product is fantastic! My open pores have closed and my skin is - dare I say it - perfect! I love this product for travel too!"
Sue W
Verified Buyer